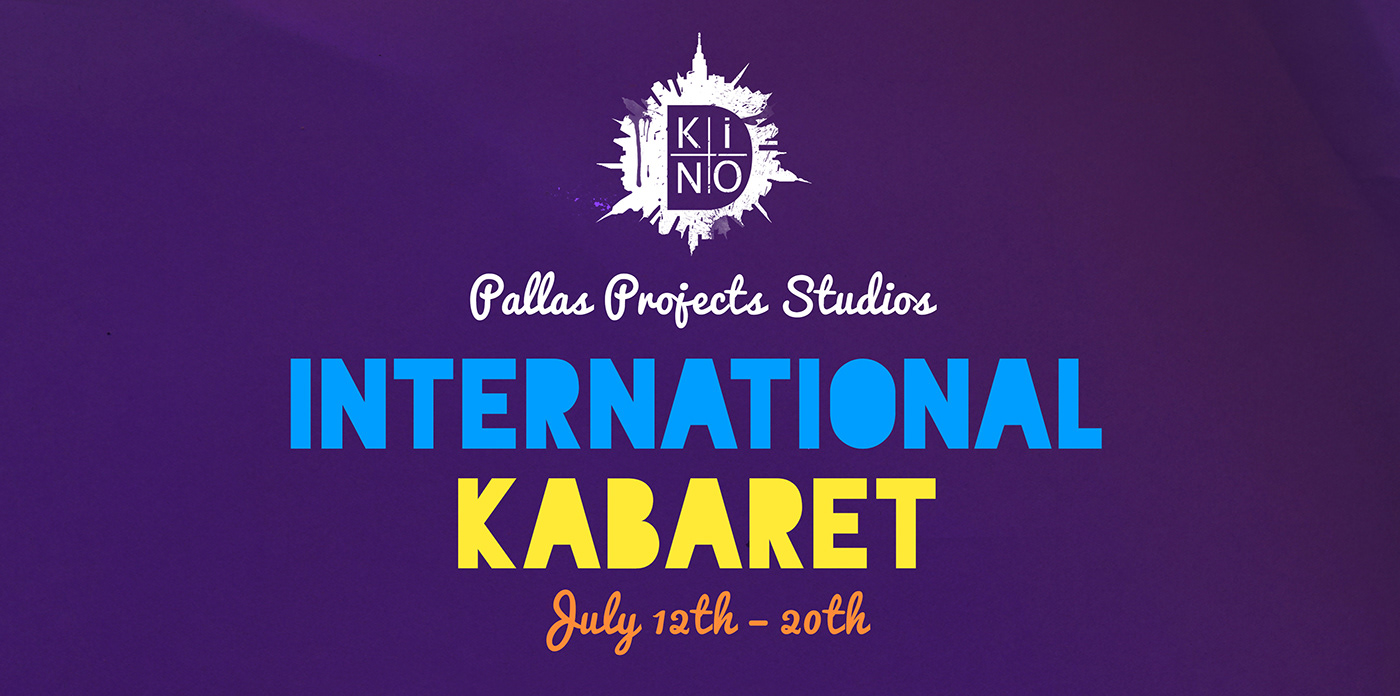 Branding Kino Dublin Film Festival
Kino is a global community of independent film makers who's goal is to encourage the production and distribution of independent films. Kino is made up of a fluctuating group of artists that have the drive to produce independent works, the end result often showcasing skills and art which would not come to fruition had the director followed the ''traditional''path to production. Kino is inspired by the Greek word ''kinè'' meaning "movement" and is traditionally synonymous with independent and free production. Kino's mission is to bring together artists who believe that the relevance of a film does not amount to the size of it's budget but to the value of the concept, emotion, and message behind the story.
Our aim was to create a sense of organised chaos and creativity in a campaign bursting with immediacy, ultimately embodying the primary ethos behind kino and how it feels to be take part in a kabaret. 
For the artwork I began a process of creating brand consistency with previous events to help give Kino Dublin a stronger and more recognisable voice. I approached the brief as I would a kino film and used tools I had to hand, found objects, DIY typography and spray paint. A natural 'hand made' look became the backbone of all kino marketing material, which matches the creative style of the festival. 
​​​​​​​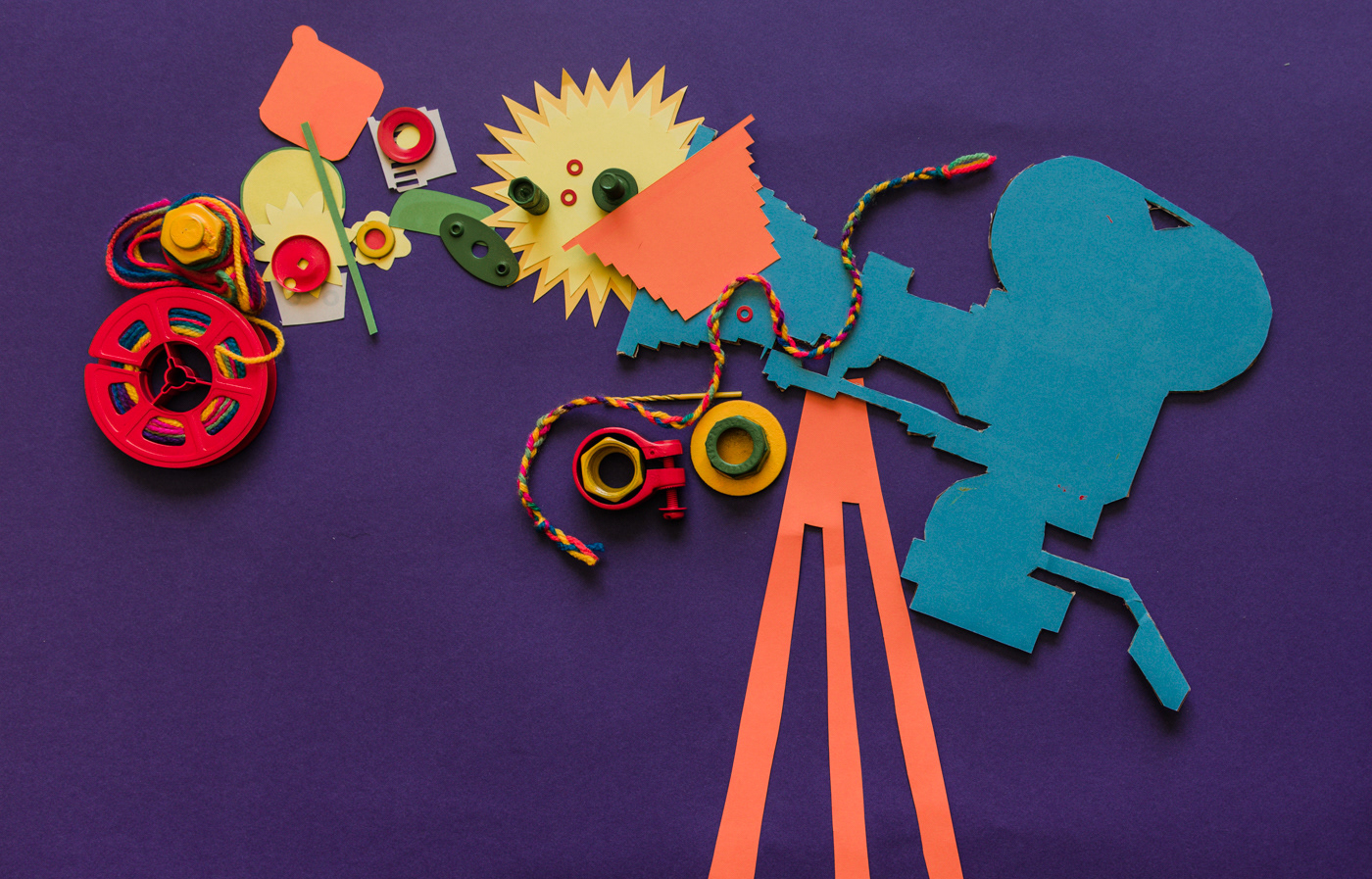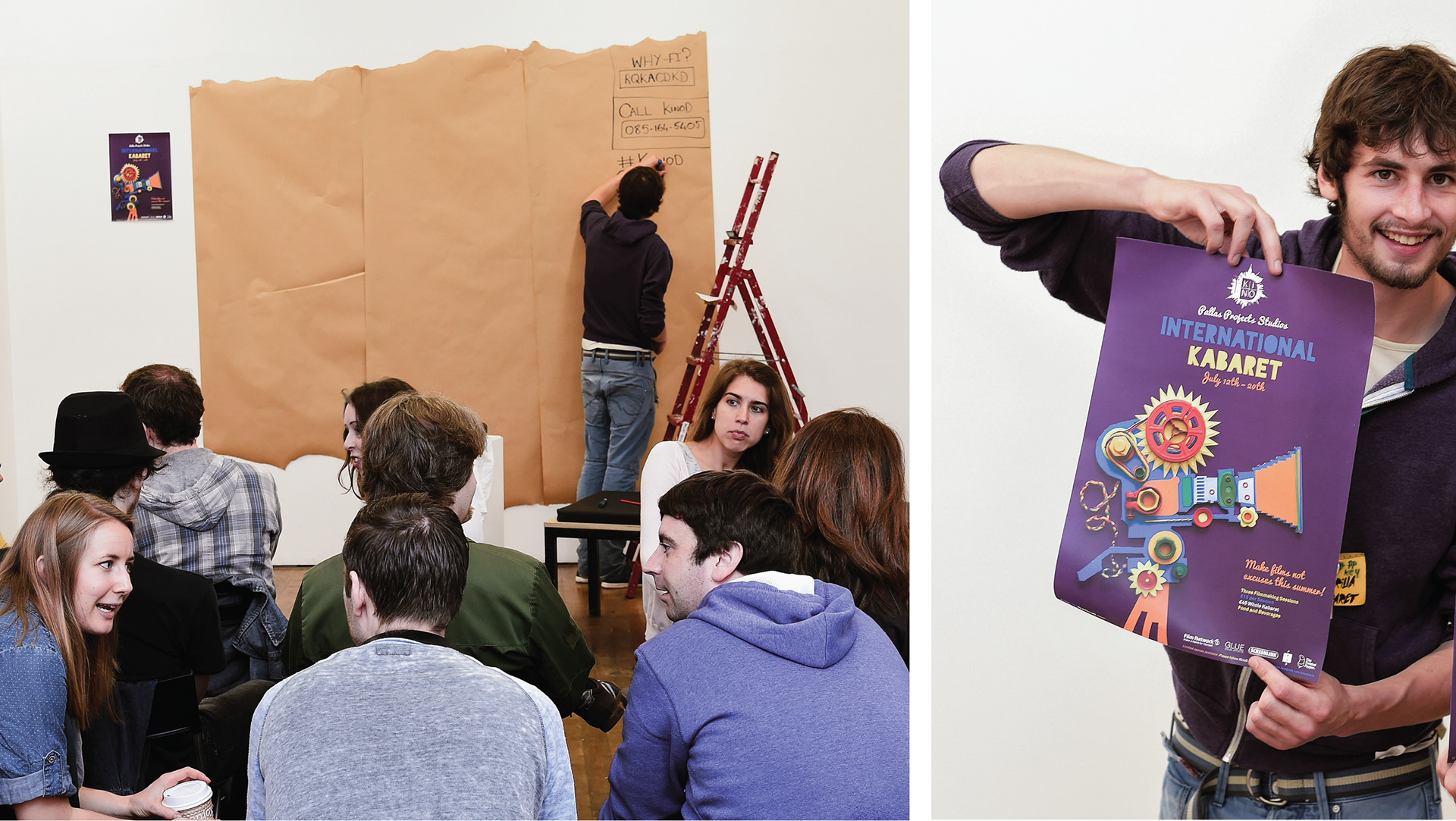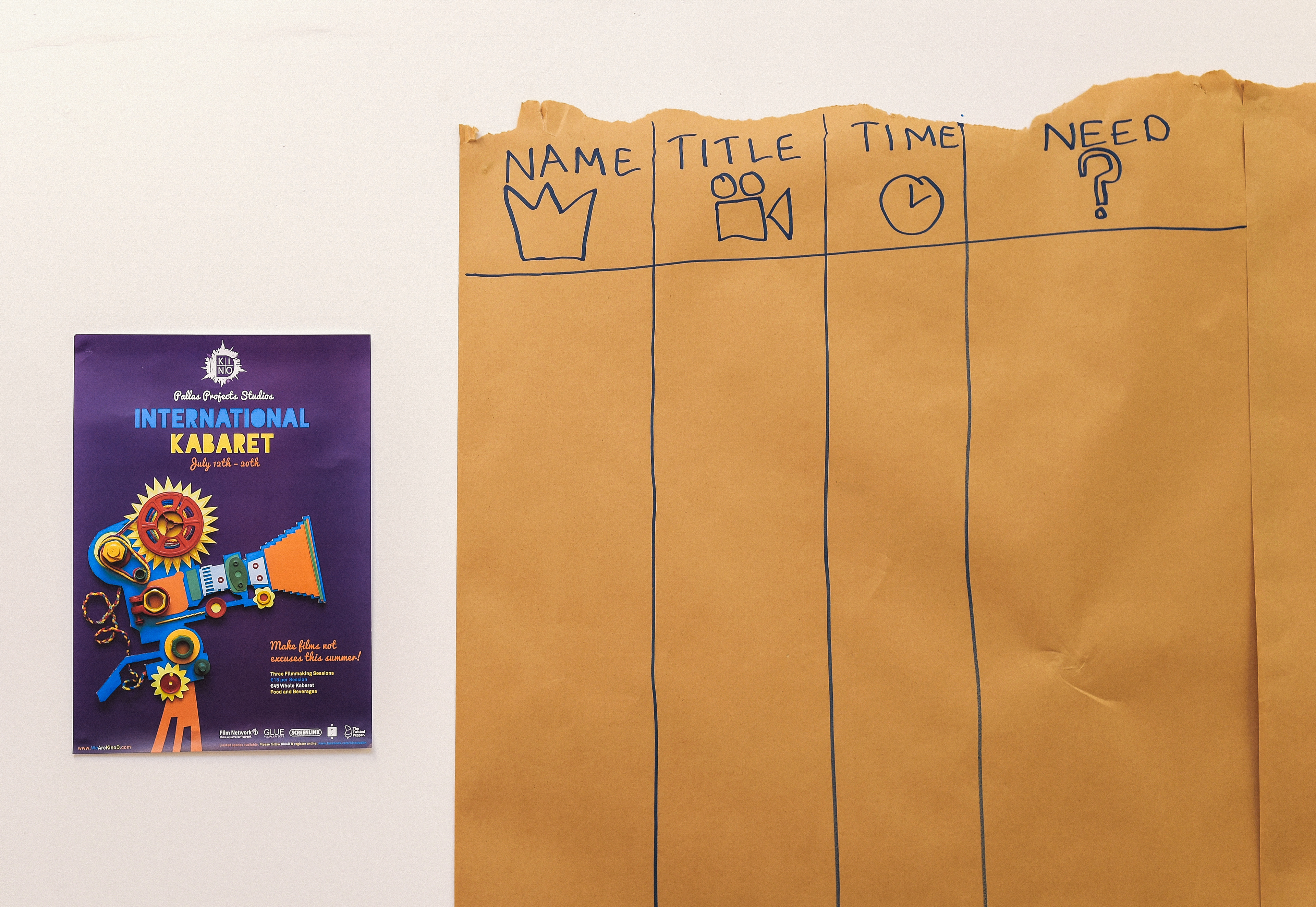 Kino operates in Dublin amongst a competitive and busy film making industry. It needed to establish itself loud and clear as something very different, open to everyone willing to participate. I built a informative website for the new campaign and organised a print run of posters to be distributed across Dublin. Our team made the ID tags by hand and screen printed promotional T-shirts and beanies on site during the festival.
The campaign was a huge success with over 100 people involved in a single weekend which resulted in over 50 films being screened.